Care to comment?
You can read comments, or leave your own by clicking on the circle directly to the left of each post, just beneath the date


The Purple Principles, No.#5
The Soul Experience
Friday, August 26, 2011


For W, Diff & for Dad (R.I.P.)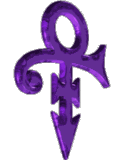 The latest addition to the ongoing BWBW
Purple Principles
series. A total of 10 volumes in all --- 5 focusing on

Prince's

rock oriented material called
'The Power Experience,'
and 5 very sweet collections of his 'slow jams' appropriately entitled
'The Soul Experience.'
His Purpleness
has done a very good job of confusing much of his fan base over the years with his chameleon-like persona, while alternately alienating others with his erratic behavior and eccentricities. The remainder of us are merely overwhelmed by the seemingly endless reservoir of material that finds its way out of Paisley Park in Minneapolis. As a result,

Prince's

on-going brilliance has often been lost on those who haven't had the patience to stand by their man. But there's no denying that his talent remains unabated and as powerful as ever. There also remain many reasons why

Prince

should still be considered as a leading member of the Royal Family. Several of them are contained in the set below and the others can be found
here
within the

Purple Principles

.
The Soul Experience, Vol.2 of 5
1) NPG Operator

2) La La La (Means I Love U)

3) Courtin' Time

4) Sarah

5) One Kiss At A Time
6) NPG Operator
7) When The Lights Go Down
8) Extraordinary

9) Soul Sanctuary

10) Saviour

11) NPG Operator

12) I Hate U

13) NPG Operator

14) Sign 'O' The Times

15) Slow Love

16) Come
17) NPG Operator

18) The Plan

19) I Love U, But I Don't Trust U Anymore